Services
Integrated Casetech Consultants Pvt Ltd is managed by core team members having practical experience in the area of Cane, Sugar, Alcohol and Energy to cater technology services to the global sugar industry. The "Casetech" combines industry specific managerial experience and consulting competence with extensive process technology, practice and know-how of sugar and allied byproduct industry. Consequently, Casetech is able to deliver feasible solutions on any of the assignment of sugar industry starting from concept to commissioning.
The key strengths of the company are sugar mill and sugar refinery operation, maintenance, performance improvement, process technology for refinery, Energy optimization and reduction by energy integration principles, electrical energy conservation, distillery operation & environmental management, sugarcane plantation development and management, project engineering & project management services and customized capacity building and training programs.
We have developed in-house technology for the raw sugar refining based on which two sugar refineries are operating and two are in commissioning stage.
Cane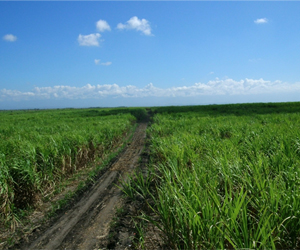 Activities undertaken in cane management system:
Cane Management System
Sugarcane Farm Development
Technical Training in Sugarcane Agriculture
Mechanization of Sugarcane Farming
Improved Ratoon Crop Management
Inter Cropping of Oilseeds, Vegetables etc. with Cane Crop
Pest and Diseases Management
Implementing Best & Suitable Irrigation Practices
Alcohol
Project Implementation for Green Field Distillery
Basic Engineering for Grain based Distillery
Environmental Solution for Distillery Spent Wash
Bio-gas Power Generation and Bio CNG from distillery bio-methanation plant
Feasibility of Cane Juice/ Intermediate Molasses Diversion for Alcohol Production Feedstock design with sugarcane based material like B molasses, Diversion of juice and its impact on sugar recovery
Sugar
Balancing, Modernization, Rehabilitation and Expansion of Existing Sugar Factories
Process Automation in Sugar Plant
Equipment Designs such as Modern Integral Falling Film Evaporators, Direct Contact Heaters, Ion Exchange Decolonization System, Melt Phospho-floatation system
Reducing Steam Consumption Less than 36% on Cane to Refined Sugar
Raw Sugar Refinery Design with various process options - Tailor Made Design for Client
Energy Conservation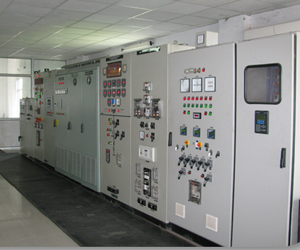 Energy Audit of Plant
Project Planning , Execution and Commissioning Services
Power Plant Electrical System & Grid Synchronization
Steam Generators with Auxiliaries
Turbo-Generators and Auxiliaries along with Evacuation System
Power Plant Automation
Fuel and Ash Handling System
Selection & Sizing of Equipments
Thermodynamic Heat Cycle Design for Bio-mass Cogeneration
Power Plant Operation and Maintenance Services
Operation & maintenance Services
We provide complete operation & Maintenance services for sugar factories and distilleries, Bio Mass power plants and sugar refineries.
The benefits are that there is no permanent burden of manpower at the client's end, at the same time world class technical team is available to maximize the efficiency and output of the sugar factory.
We have technically qualified and well experienced professional across all levels to operate and manage the factories.
Sugar Refinery
Concept to commissioning of standalone refinery
Designing refinery for steam consumption of < 1.0 MT/ton and process water consumption < 0.5 m3/ton of raw sugar
Designing refinery to achieve > 97% recovery on raw sugar
Balancing, Modernization, Rehabilitation and expansion of existing refineries
We have commissioned Three (03) sugar refineries including one standalone refinery at 1000 TPD.